Welcome to the Titanfall 2 Forums. We have made a few adjustments to help eliminate spam and fake accounts. Starting today to participate in discussions, you must own Titanfall 2 and have a linked EA account. If you're having issues posting but do own the game, log out completely and clear your browser cache, cookies, and temp files, then restart the browser.
Arc Grenades get deleted in The Pilot's Gauntlet after ten resets
---
Platform
: PC
Issue
: After enough times resetting the Gauntlet, the Arc Grenades get replaced by Frag Grenades
Can you reproduce this issue 100% of the time
: Yes
Details on how to reproduce the issue
:
If one reset The Pilot's Gauntlet ten times in a single "(checkpoint) load"-session, the Arc Grenades get replaced by Frag Grenades both completely from your inventory and on weapon-rack, as shown in the image provided.
Regardless of the "Arc Grenade"-text shown, you will be unable to switch your grenades until you reload the "checkpoint".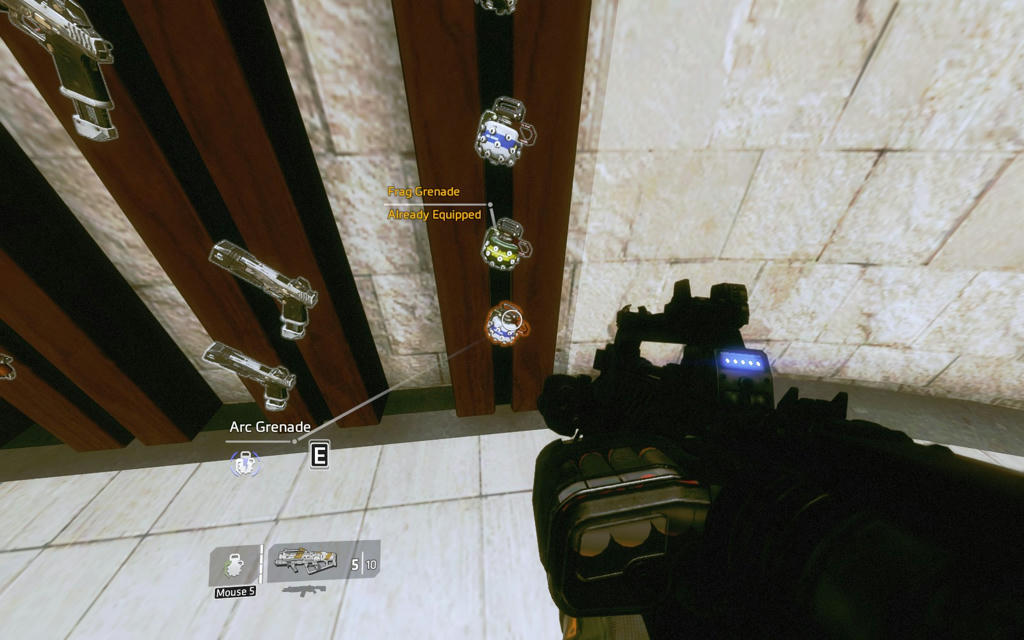 ---
---
---