Welcome to the Titanfall 2 Forums. We have made a few adjustments to help eliminate spam and fake accounts. Starting today to participate in discussions, you must own Titanfall 2 and have a linked EA account. If you're having issues posting but do own the game, log out completely and clear your browser cache, cookies, and temp files, then restart the browser.
Aim Assist and Projectiles/non-Projectiles, Noobs are Welcome
Hi all,
Noob here.
Yesterday I came accross this video on youtube posted by code-ninja gaming that give tutorial about improving your aim.
This is a very good video for noobs. The best out of all.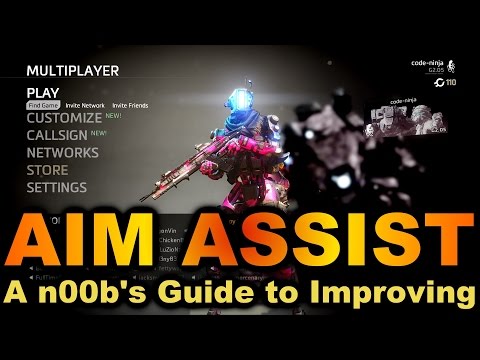 What I want to discuss is the one he mention about Weapon type: Projectiles and non Projectiles. Anyone can give guidance for each weapon and their respective type?
Also about the aim assist, for which weapon this can work? On that video he made example with R 201.
I really2 need to improve my aim, current Im only good in using Mastiff. Im still no good with long range weapon.